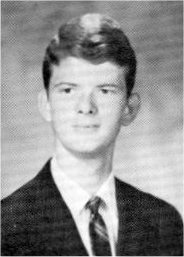 Owen passed away July 19, 1992 of Melanoma Cancer.

His daughter, Heather, now 32, lives in Valley Ranch and continues to work as a graphic organizer. 

Her brother Robert, lives in Longview, TX 

Sharon has re-married and is still working as an Educational Diagnosician in Marshall, Texas.

Owen Douglass

2/15/1951-/July 19, 1992

Thanks you so much for this site! My daughter, Heather Douglass, found it. Owen Douglass was her father.

I continue to live in Longview, Texas. I appreciated being able to hear the Alma Mater and Fight Song as I was a Southwest Rebel! Owen and I dated for 5 1/2 years, engaged for 2, and married almost 18 years at the time of his death. He was 41 years of age and his children were 8 and 13. I continue to work in Marshall and both his parents are now deceased.