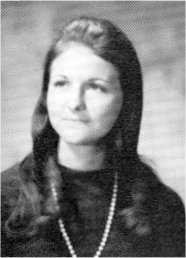 Melanie Cohagan, 55, retired crafts coordinator, passed away Saturday, July 21, 2007, at a hospice.

Memorial service: 3 p.m. Saturday, July 28, in Skyvue Victoria Chapel.

Memorials: In lieu of flowers, the family requests donations be made to the PH Association (www.phassociation.org), Community Hospice of Texas (www.chot.org) or Grace Lutheran Early Education(www.gracelutheranarlington.com).

Melanie will be missed.

Survivors: Husband, Jesse Cohagan; son, Bill Cohagan and fiancee, Casie McCallum; daughter, Kate Johnson and husband, Chris; father, Bill Echols and wife, Norma; brother, John Echols and wife, Noelia; sister-in-law, Melinda Cohagan; and numerous family and friends, who loved her very much.

Published in the Star-Telegram on 7/26/2007.

Melanie Lane (Echols) Cohagan

December 26, 1951 – July 21, 2007