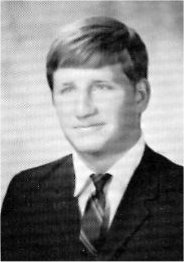 Leroy Parrott Jr., a salesman in lawn and garden supplies, died Wednesday at a Fort Worth hospital. He was 38.

Funeral will be at 2 p.m. Friday at Harveson & Cole Funeral Home. Burial will be in Crowley Cemetery.

Mr. Parrott was born in Atlanta, Cass County, and was a 1970 graduate of Paschal High School.

He attended the University of Texas and Texas Wesleyan University.

Survivors: Mother, Faye Parrott of Fort Worth; and two sisters, Charlotte Puffer of Galveston and Patty Atwood of Keller.

Published in the Fort Worth Star-Telegram (TX)  Date: February 21, 1991

Leroy Parrott, Jr.

3/16/1952 - 2/20/1991