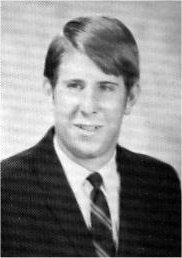 William Kreg Kielman, 53, passed away Saturday, July 2, 2005, in Waco.

Graveside service: 10 a.m. Friday in Greenwood Memorial Park.

Kreg was born Dec. 20, 1951, in Fort Worth. He was preceded in death by his parents, Bill G. and Bobbie Jo Kielman.

Survivors: Wife, Kelli Kielman; son, Kyle Kielman; and daughter, Kayla Kielman, all of Waco.

Published in the Star-Telegram on 7/6/2005.

Hello,

I wanted to let the Class of '70 know that Kreg Kielman; following a long bout with leukemia, passed away on Saturday, July 2,2005.

Kreg, Steve Taylor, Jim Gilliland and myself ran around together. We did a lot of hunting and fishing and worked on a friends ranch in Aledo. Kreg was always the greatest kidder of all of us and he will be missed by us all.

I have attached a copy of Kreg's Obituary.

Please list Kreg in the "Lost Friends Remembered" section of the Class of 70 website.

Thanks,