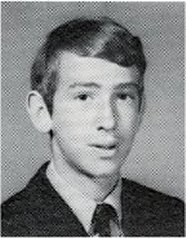 David Leighton Lee passed away Sunday, Aug. 9, 2009, at the age of 57.

Memorial service: 1:30 p.m. Tuesday, Aug. 18, in Brown, Owens & Brumley's Joe B. Brown Memorial Chapel.

David was born May 5, 1952, to the late Ray and Anita Lee. He attended Bluebonnet Elementary, McLean Junior High and Paschal High School. In 1970, David went to Austin to attend The University of Texas. While there, he excelled in many non-acadamic endeavors. In 1971, he continued his superior "non-classroom" related activities at Texas Christian University. In the early to mid-1970s, David worked and managed The Stables, a very popular hangout for TCU students. He also managed the High Hat, which was affectionately called "The Hat." Later on in the late 1970s David worked as a petroleum landman in Oklahoma City, buying oil and gas leases throughout Oklahoma. In the early 1980s, David returned home and again worked and managed The Hat for a number of years. His most recent was a career in automotive sales.

David was rightfully most proud about turning his life around almost 20 years ago. He learned he could not overcome adversity alone and lived by the saying of "one day at a time."

David was predeceased by his loving and wonderful mother, Anita Lee, and his father, Ray Lee.

Survivors: David has no blood survivors but is survived by many "brothers and sisters."

Published in Star-Telegram on August 16, 2009

David Leighton Lee (1952 - 2009)